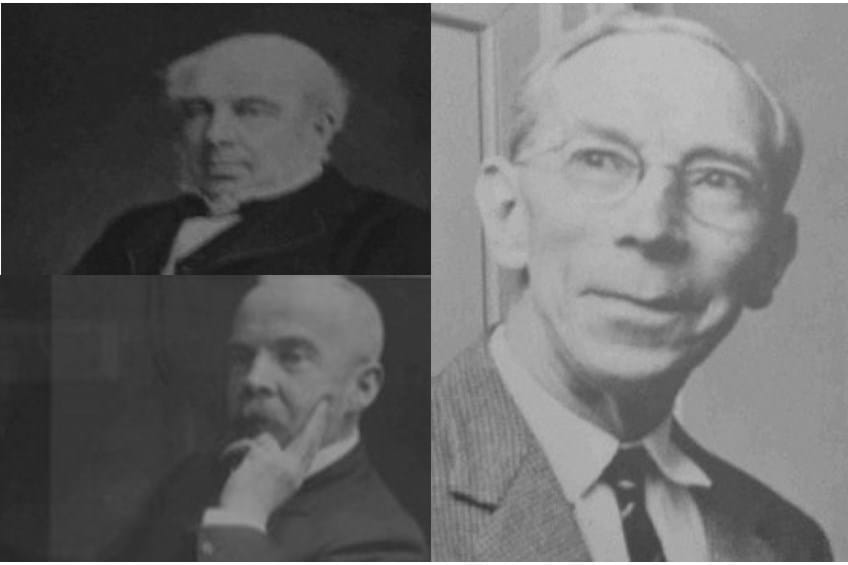 Our History
Maples Solicitors LLP (originally Maples & Son) was founded in the late 1820's by Ashley Maples (1806-1886) (pictured top left) who for over 50 years was one of the most prominent figures in the public life of Spalding. He was a member of the Spalding Improvement Board (a predecessor of the District Council), Clerk to the Spalding Guardians (who ran the Workhouse) and a Town Husband. Further, he was Superintendent Registrar and for many years the offices of Maples & Son were the Registry Office for Spalding and District; the last link between these organisations only ceasing in 2005, so that many Registry Office weddings were conducted in our building. was a Feoffee of the Spalding Living (that is, one of the Trustees who appointed the Vicar of Spalding), Governor of the Moulton Endowed School and Treasurer of the Spalding Gentleman's Society; organisations which the firm continues to be associated with as Clerk and/or Legal Advisor.
The founder was followed by his son, also Ashley Maples (1837-1876) who originally went into Partnership with his father. He was followed by Harold Stanley Maples (1851-1917) who was then later succeeded by his nephew Ashley Kilshaw Maples (1868-1950) who is especially remembered for continuing the connection with the Gentleman's Society and its bird collection (pictured bottom left).
A K Maples was succeeded by his cousin, Captain E J S (Jack) Maples MC (pictured right) who is still remembered by many of our older clients. His death in 1977 (at the age of 79) brought an end to over 140 years of involvement by the family with the firm across five generations. The firm is proud to continue its traditional associations with the Anglican and Methodist churches, various local charities, local authorities such as South Holland District Council and locals schools (including Spalding Grammar School). Many of our farming clients have been represented by the firm for four or five generations and to this traditional client base we have added a number of commercial and developer clients. On the 1st January 2007, Maples & Son Solicitors became Maples Solicitors LLP.