How will Brexit effect our employment laws?
30th June 2016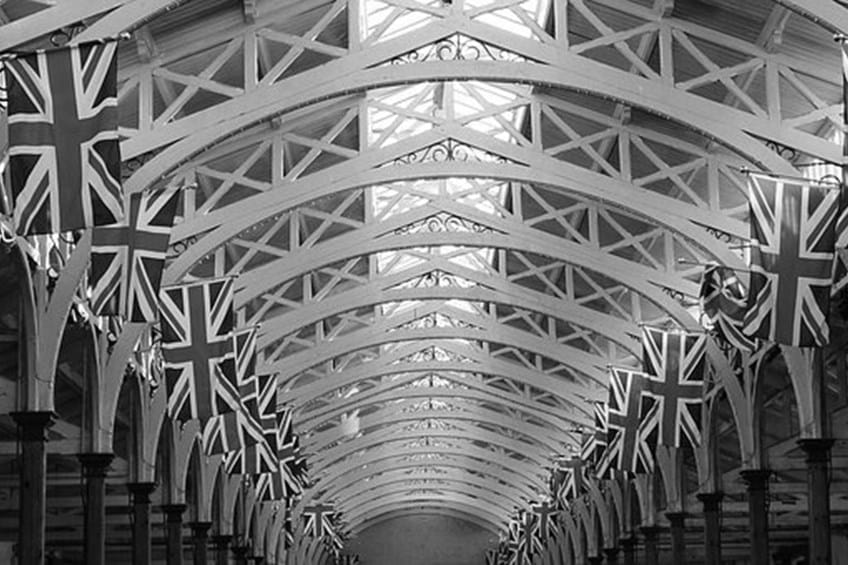 How will Brexit effect our employment laws?
Introduction
So the country has decided; the leave vote wins.  We are now living with the uncertainty of that decision, and it may take at least two years before we really start to know the full consequences of our vote.
What will happen to our employment laws?  Probably no other area of our laws boast as much EU influence as our employment laws.  How much change will follow once the UK eventually leaves the EU?
Wholesale changes to employment law?
Changes, if any, will only probably follow once we have negotiated our exit terms after initiating "Article 50".  That seems to be at least two years away for now.  The extent of any changes that will occur will be significantly dependent upon the terms of our exit.  For example if we say joined the European Economic Area as some Brexiters have suggested, then it may be part of the agreement that we must adhere to EU legislation on employment law even if we have no vote or say in making these laws.
Even if we agree our own very distinct arrangements with the EU, if we want to keep good trading relations and say be part of the single market, then it is likely to be a requirement of the EU that we retain key aspects of EU employment law so that for example there is an equal trading playing field.
The employment law landscape will to a degree also possibly depend on which party is in government.  With all the uncertainty currently, it is not beyond the realms of possibility that there may be a general election in the near future.  If the Labour Party were to form a government in the aftermath of the out vote, then there is less likely to be changes than if say the Conservative Party remain in government.
In short, generally speaking there seems a fair chance that there is unlikely to be wholesale changes to our employment legislation despite the uncertainty as to what exactly the future holds for our country.
Possible areas for change?
There does not appear to be much likelihood of substantial change to our anti-discrimination laws/equality laws.  Many of the legal principles in these areas pre-date our membership of the EU and involve such principles that are considered fundamental to developed societies.  For example the vast majority of people would wholeheartedly agree that we should have legislation in place to protect workers from discrimination on grounds of race, age, sex, disability etc.  The debate in these areas usually relates to the extent that the legislation should protect persons with such protected characteristics.  For example there might be a change to compensation levels for discrimination claims, perhaps limiting them to the same levels as within unfair dismissal claims.
Again much of the fundamental principles of our family friendly legislation, e.g. maternity rights, shared parental leave etc reflect the way that modern society thinks.  Also some of the law here, e.g. right to shared parental leave, the right to request flexible working, are not EU based but relate purely to domestic measures.  Much of our maternity leave legislation is in excess of minimum EU requirement.  Therefore it would seem a logical conclusion to sumise there are unlikely to be many changes in such laws following our exit.
Our employment legislation goes further than EU law for minimum holiday requirements.  The UK requirement is for a minimum of 28 days (including public holidays) of annual leave per annum based upon a worker doing 5 days per week or more.  The EU minimum requirement is 20 days per annum.  Hence our exit is unlikely to effect any change to this part of our legislation.
There may be some scope though for changes in respect of holiday pay.  Some provisions here are unpopular with UK businesses, e.g. the right to accrue holidays during sick leave and the fact that holiday pay should include matters like commission and certain forms of overtime payments.  An exit might well lead to our Government, especially if it remains a Conservative Government, to undertake a review of these matters and perhaps make changes that are more favourable to UK businesses.
Transfer of Undertakings ("TUPE")
Although wholesale changes are unlikely, our Government may be inclined to review the unpopular restrictions on harmonising terms and conditions of employees following the transfer of a business.  Relaxing these restrictions may have a positive effect as it will give UK businesses more leeway in such matters.
The Agency Workers Regulations 2010 provide certain protections for agency workers such as the right to the same basic working and employment conditions as a direct employee/worker of the hirer after 12 weeks on an assignment.  These rules are extremely unpopular with UK businesses, and again a Conservative Government may seek to relax or lift these restrictions in order to help such businesses.
Referrals to the Court of Justice of a European Union ("CJEU")
One possible significant change and of potential real benefit to our legal system, may be that there will no longer be a requirement of our courts/tribunals to refer to the CJEU an issue involving a question of EU law which is uncertain or needs to be clarified.  These referrals are often extremely expensive and can cause huge delays.
Conclusion
It is impossible to say with any certainty how our employment legislation will change following our exit.  However there seems a fair chance that there will not be wholesale changes, but perhaps some "fine tuning" and more modest changes.  Furthermore any such changes are not likely to occur for the next two years.
If you require advice or assistance on any issues relating to this article then please contact Daven Naghen on 01775 722261 or email daven.naghen@maplessolicitors.com or write to our offices/arrange an appointment at our offices at 23 New Road, Spalding, Lincolnshire, PE11 1DH.